Get Started with Shopivana ECommerce Website Builder
Introduction
Welcome To Shopivana - A No Code Platform for all the fellow entrepreneurs, startups, SMEs and designers to help you build your own website at a skyrocket speed. Shopivana offers a quick and easy to use platform to create your ecommerce and manage your eCommerce website.
Whether you're planning to set up an online store or would like to use Shopivana as your ecommerce platform for customers, you can find out more information about your options here.
To start the process of designing an ecommerce website, follow the Initial Setup Guide. The setup guide provides step-by-step instructions on how to complete the main activities required before you begin selling.
Initial Set Up Guide
The following section lists the most important steps to accomplish in order to get your E-Commerce website up and running as quickly as possible.
Step 1: After you Sign Up on Shopivana; your Shop URL is created as https://app.Shopivana.com/yourshopname.
Step 2: Click on 'Choose Theme' to select a predefined theme template that best describes your business niche.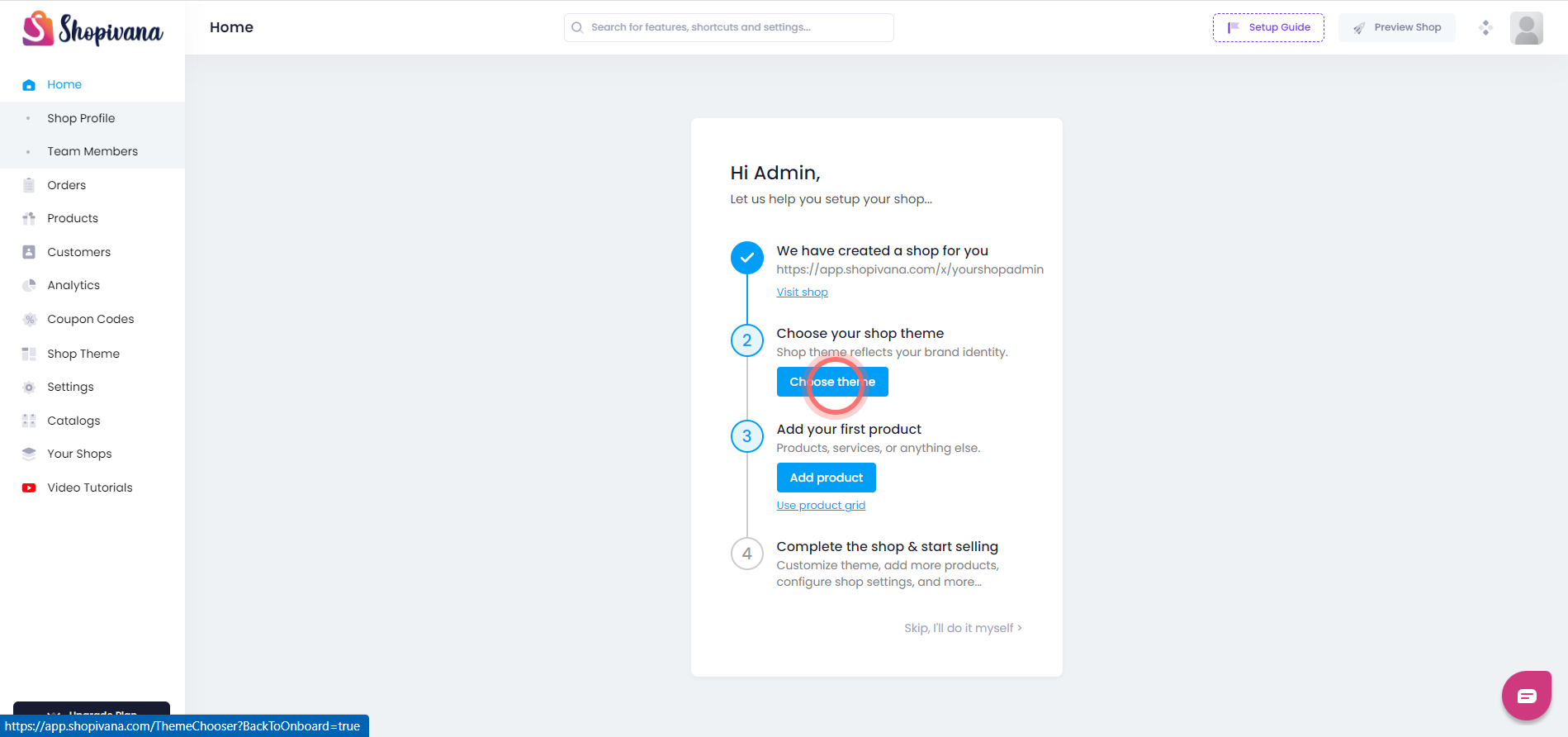 Step 3: Click on 'Preview Theme' to check the appearance of the website on desktop and Mobile View. Click on 'Apply Theme', if you like the theme.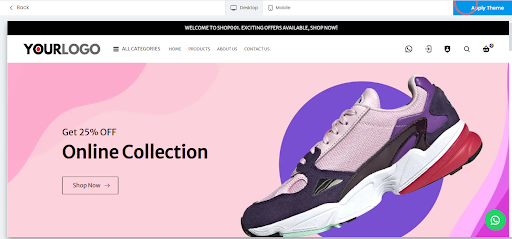 Step 4: Click on 'Add Product'. Add your first product to your shop. Add product name, description, selling price, product images along with additional product details. Click on 'Save All Changes'.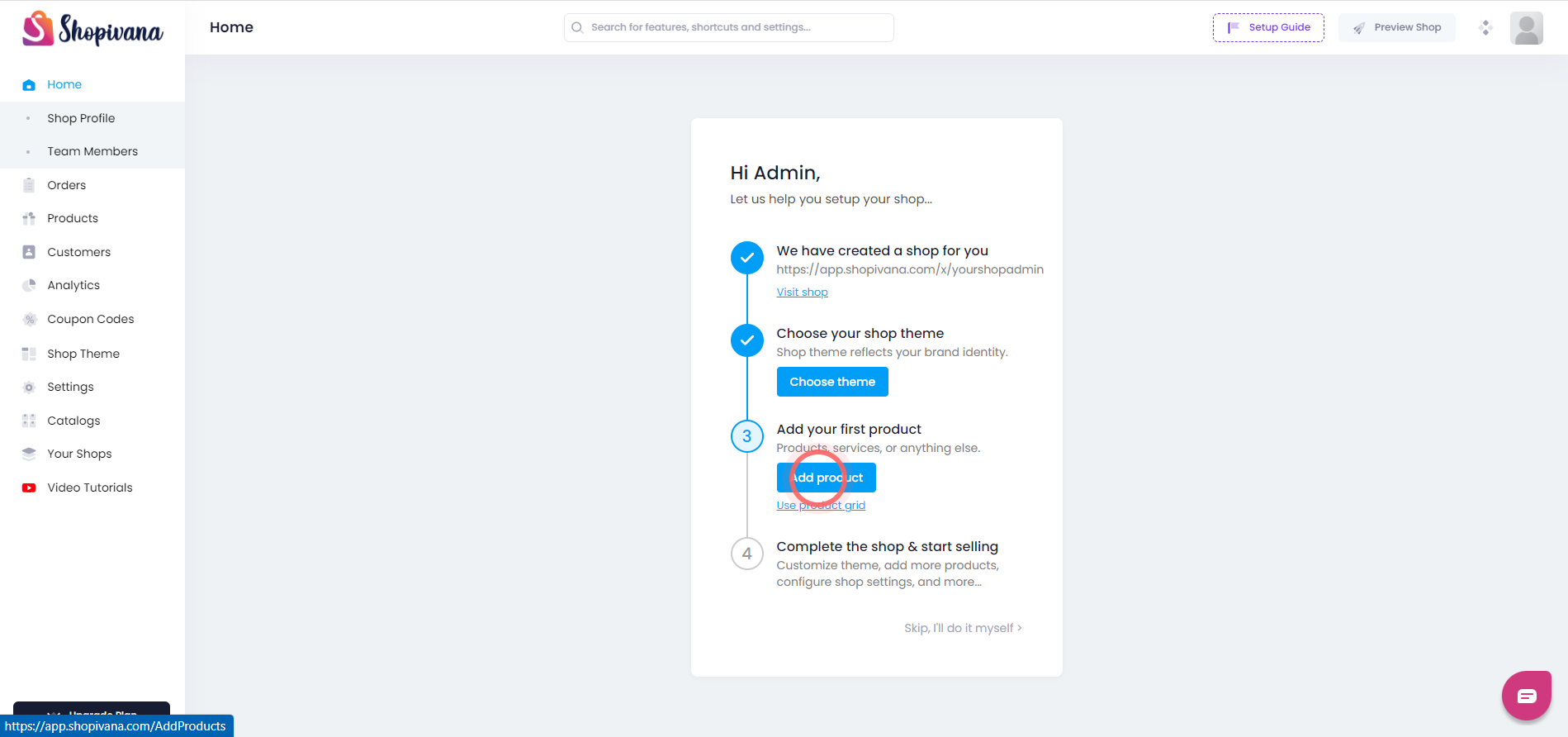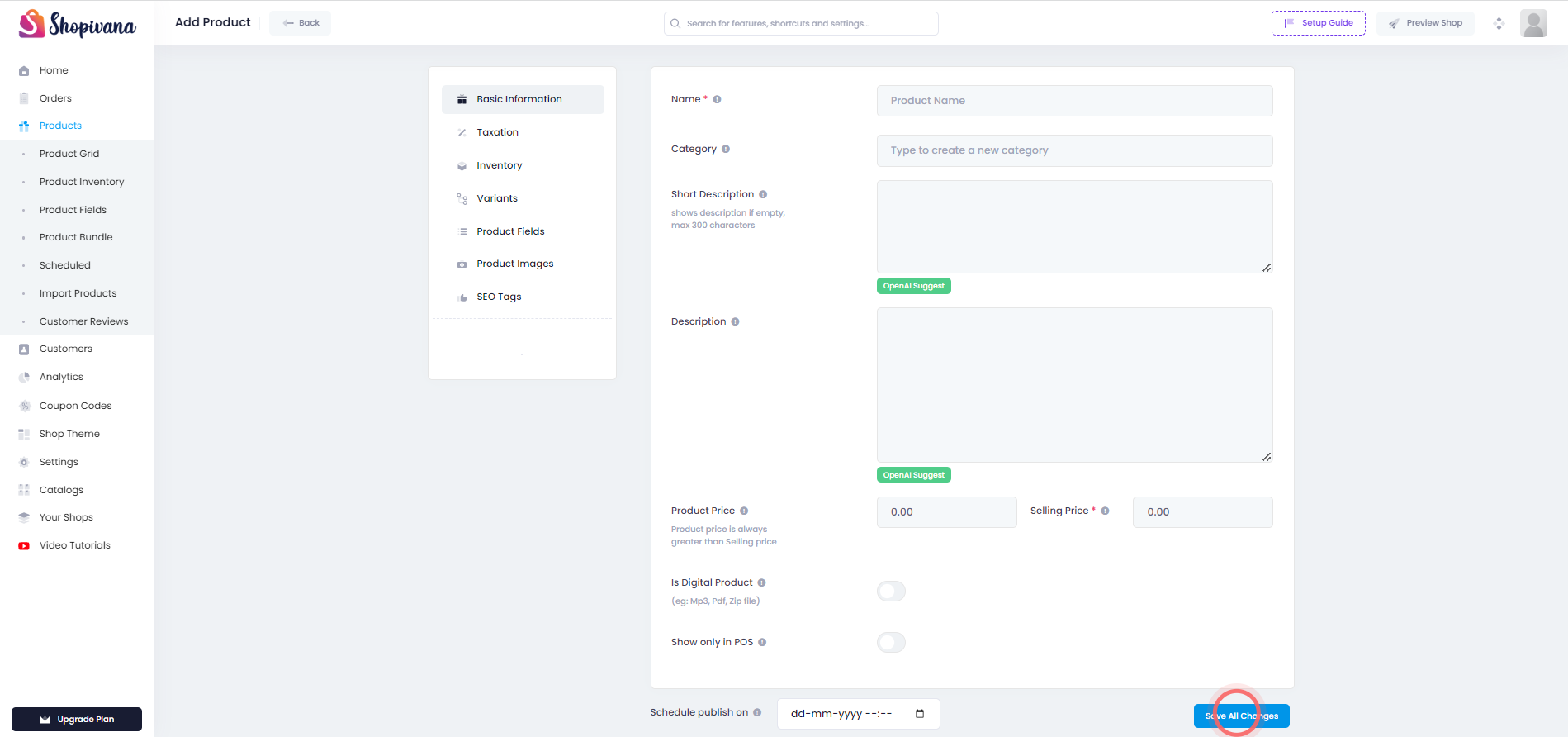 Note: You don't have to add the product right away to make your website live. You can gather your product details first and meanwhile browse with other Shopivana features.