How to Map Your Domain?
Domain names are a great way to build a brand. They make your business more recognizable to consumers and easier to remember.
You can map your website built on Shopivana with a domain name unique to your bands' specifications.
Linking an existing custom domain to your professional website is one way to associate your business with your online presence.
Learn how you can map your existing domain to run your website powered by
Shopivana:
Step 1: Click on 'Settings' and then click 'Map Your Domain'.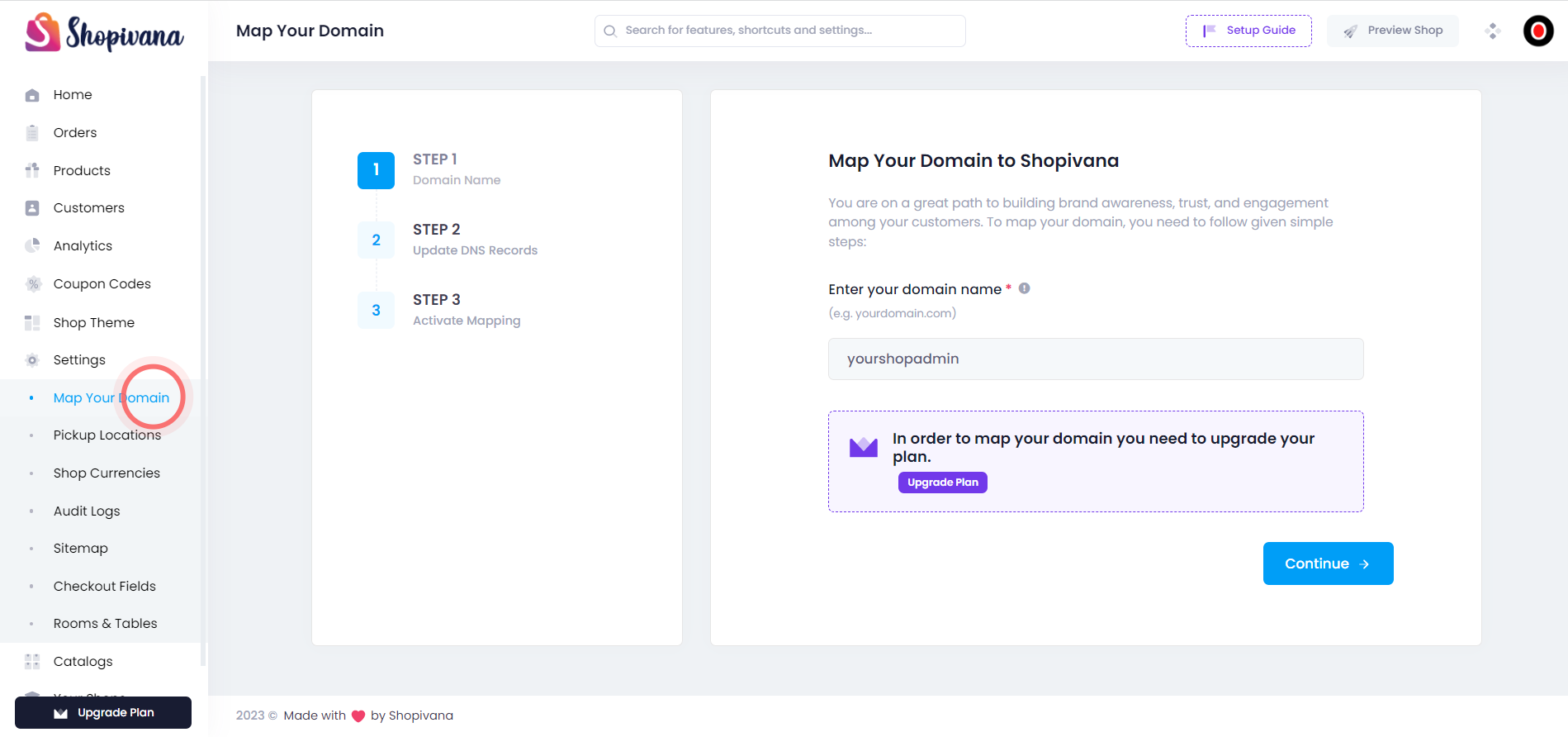 Step 2: Map Your Domain to your Shopivana Shop. Enter your domain name you have for your website. (e.g. yourdomain.com)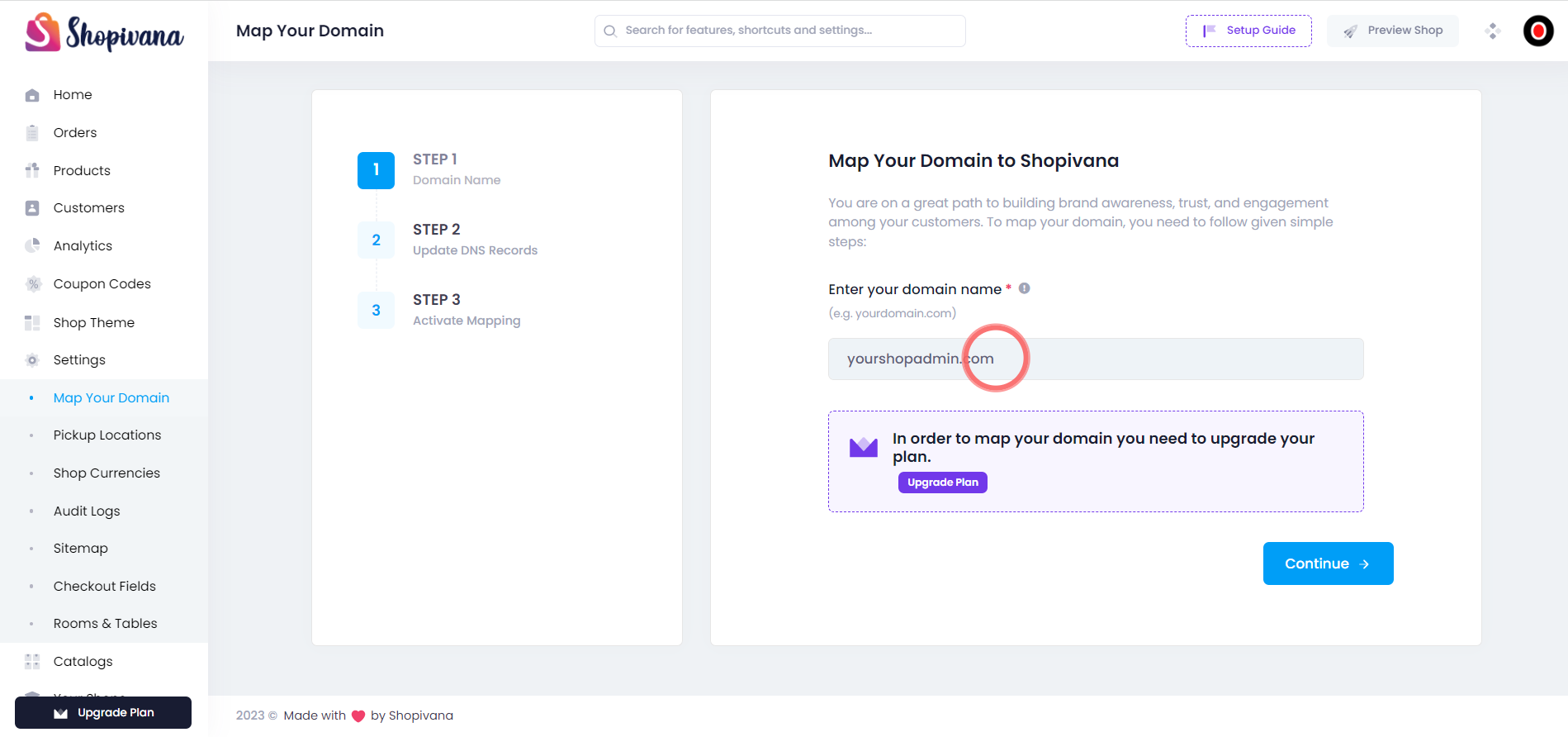 Step 3: Update DNS Records. Go to your domain hosting panel and change DNS records
as follows:
You need to put A record to our IP address - 20.204.114.211 for your main domain and www
subdomain.
Step 4: Activate Your Mapping. Click on Continue and you have successfully mapped your shop
to your branded domain.