How to manage your Inventory using Shopivana admin panel?
Inventory is the quantity of a particular product that is available for sale in your store.
Managing your inventory can help you with the following:
Prevent selling more stock than you have stored.
Identify when you have to order the next stock for bulk orders or produce more products.
Recognize when you have extra stock.
You can view and manage your inventory in your Shopivana admin portal:
Step 1: Go to the 'Products' section and click on 'Products Inventory '.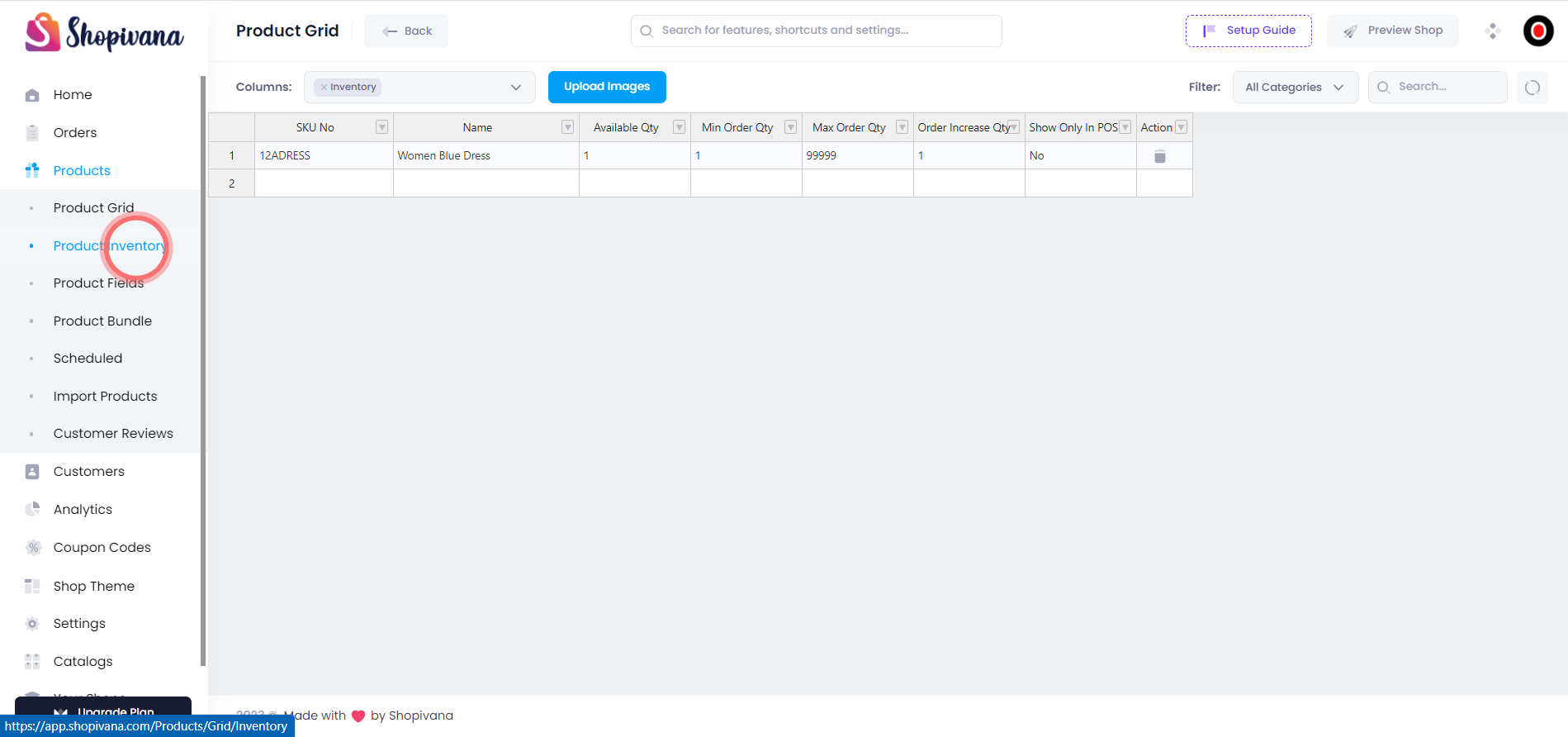 Step 2: Add/Update inventory column ie. 'Available Qty'. Click on 'Save all Changes'.
Settings for Shop Inventory
Additionally, you can show/hide inventory to your customers and also add multiple settings for
your Shop:
Step 1: Go to 'Settings'.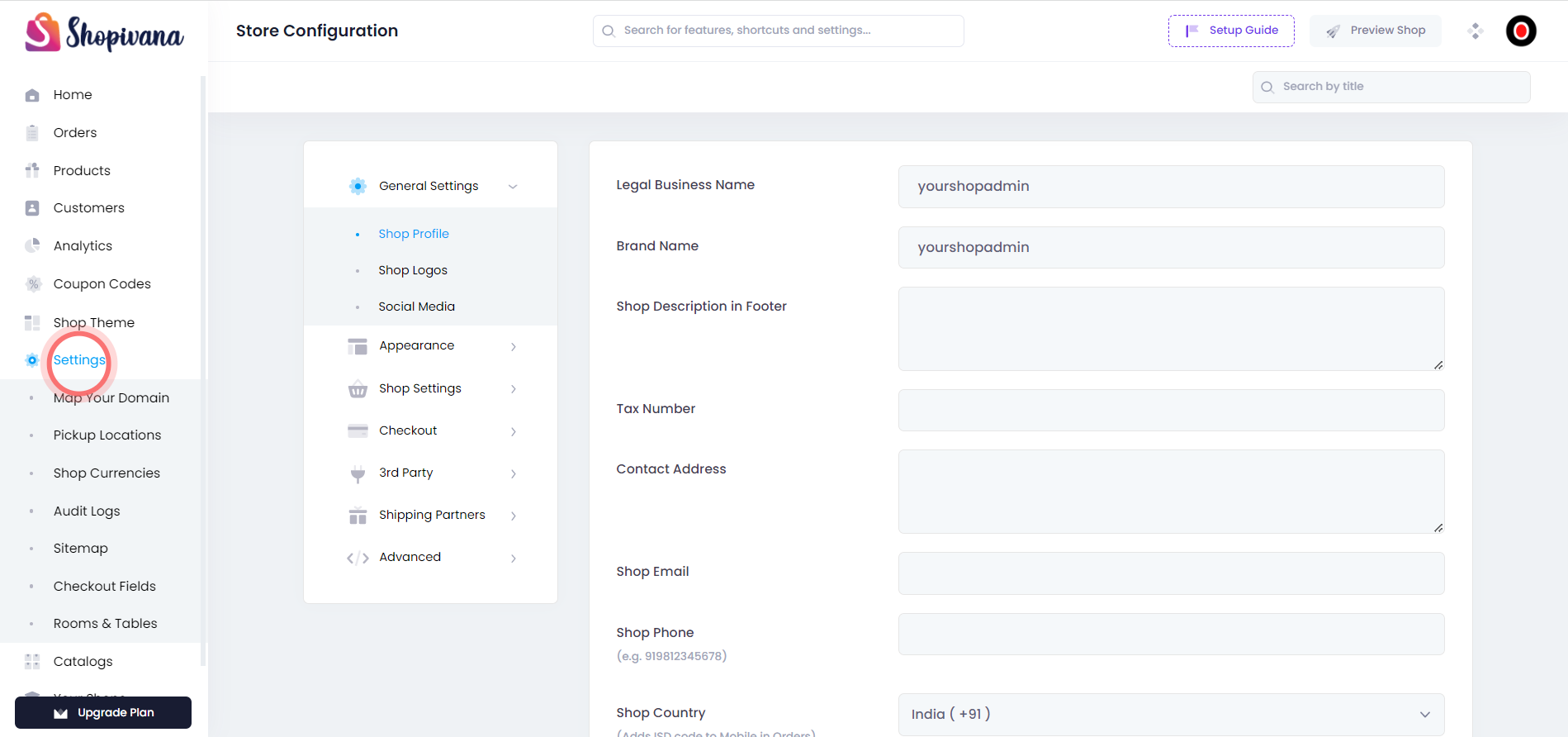 Step 2: Click on 'Shop Settings' and go to 'Inventory' in the sub-section.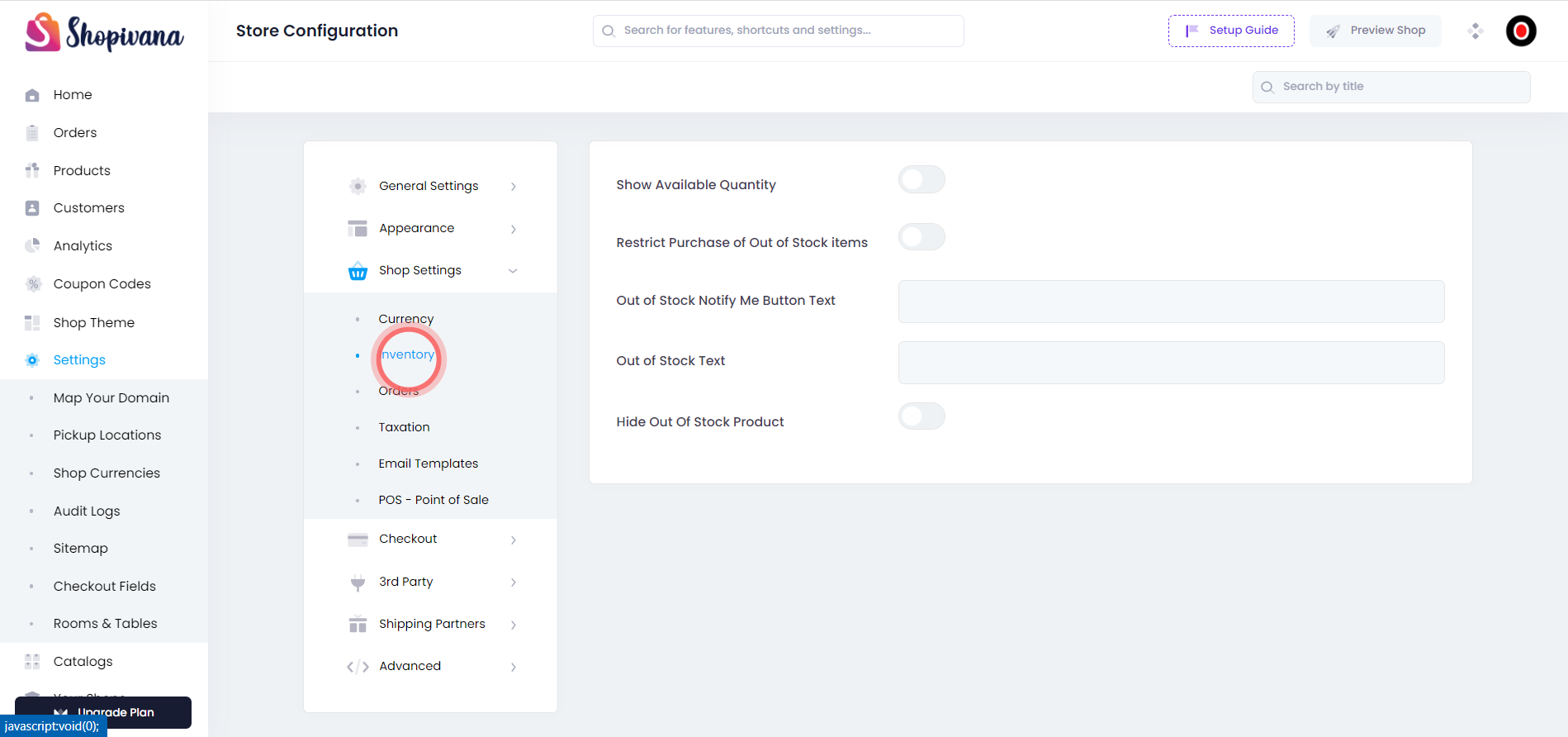 Step 3: Now Edit settings like:
Show Available Quantity: To Hide or Show product quantity to the customers.
Restrict Purchase of Out of Stock items: If enabled, customers will not be able to purchase an out of stock.
Out of Stock Notify Me Button Text: If you add text, a button next to Out of Stock will appear with which customers can get Notify when that particular item is restocked.
Out of Stock Text: You can edit the text of out of stock such as Sold Out, You Missed It, Restocking Soon and more.
Note: To make the changes quick and in real-time, all the settings are auto saved.