How to Add Your Products?
Shopivana offers 3 ways to add products to your shop.
1. Add Single Product
To Add one product at a time follow the below steps.
Step 1: From the Shopivana admin panel, click on 'Products', and then click on 'Add Product'.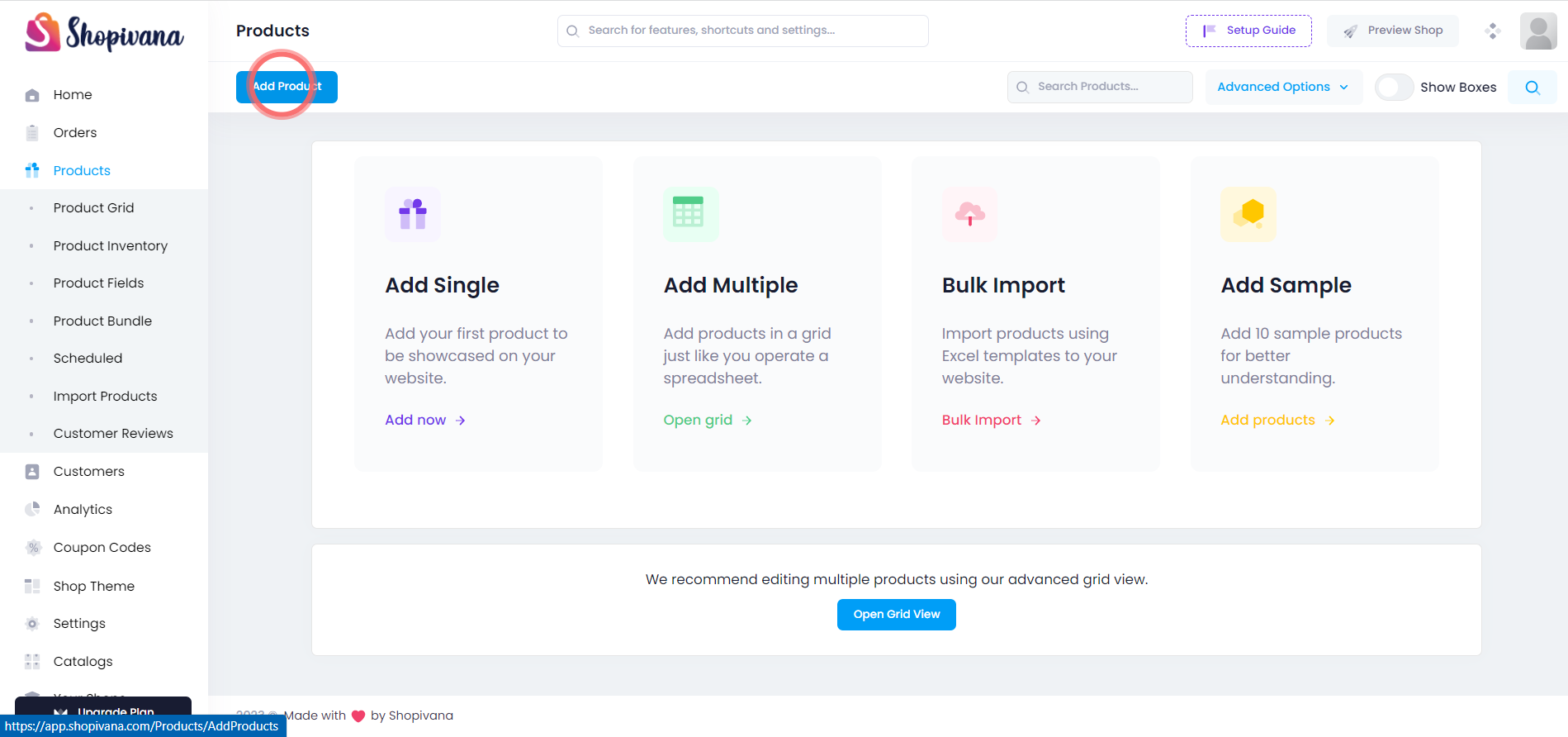 Step 2: Under 'Basic Information' , add product details like Product Name, Category, Short Description, Description (detailed), Product Price, and Selling Price or Discounted Price (Mandatory).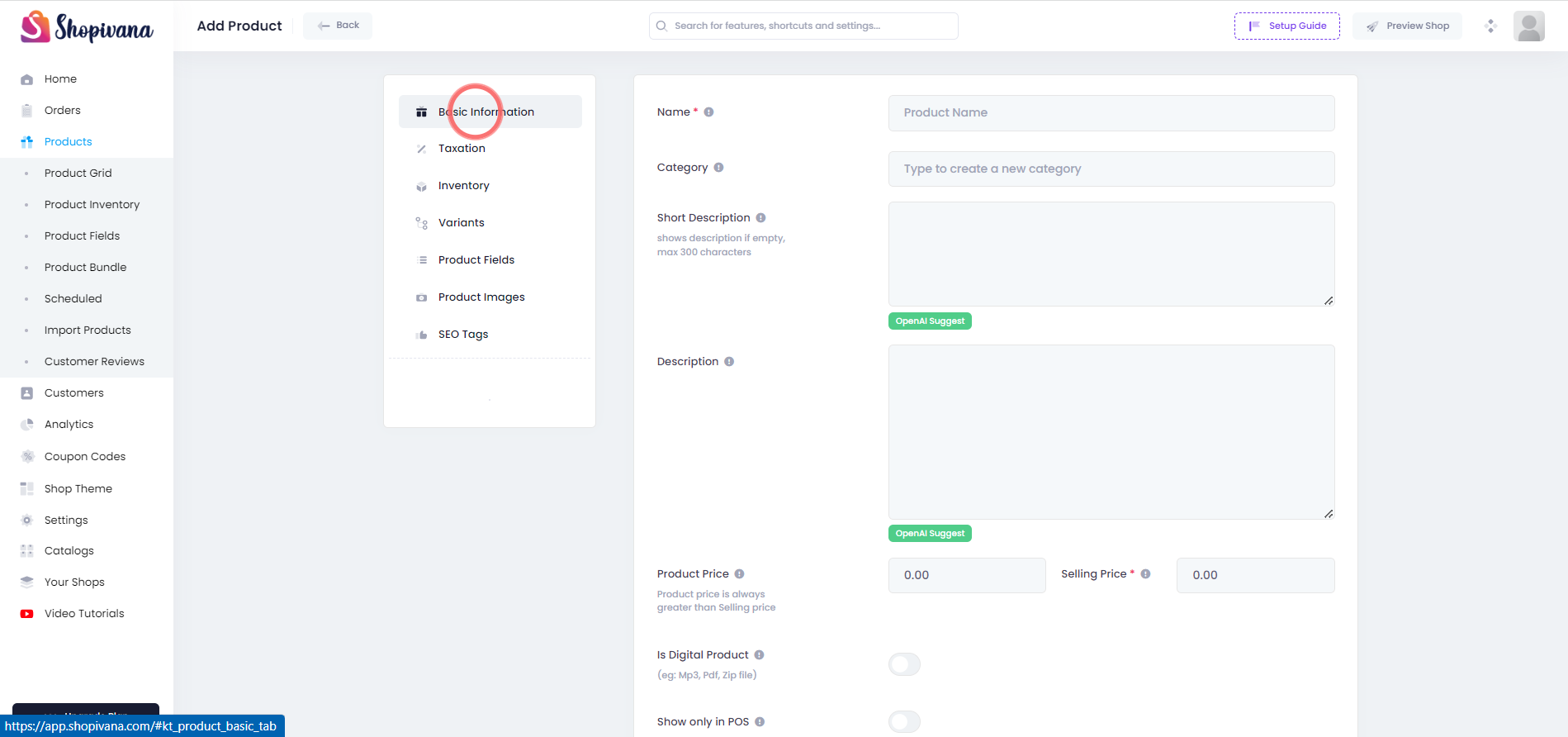 Step 3: [Optional] Add 'Taxation' detail; Tax Rate and HSN Code.
Note: In case product price is inclusive of taxes, then leave the tax rate field blank.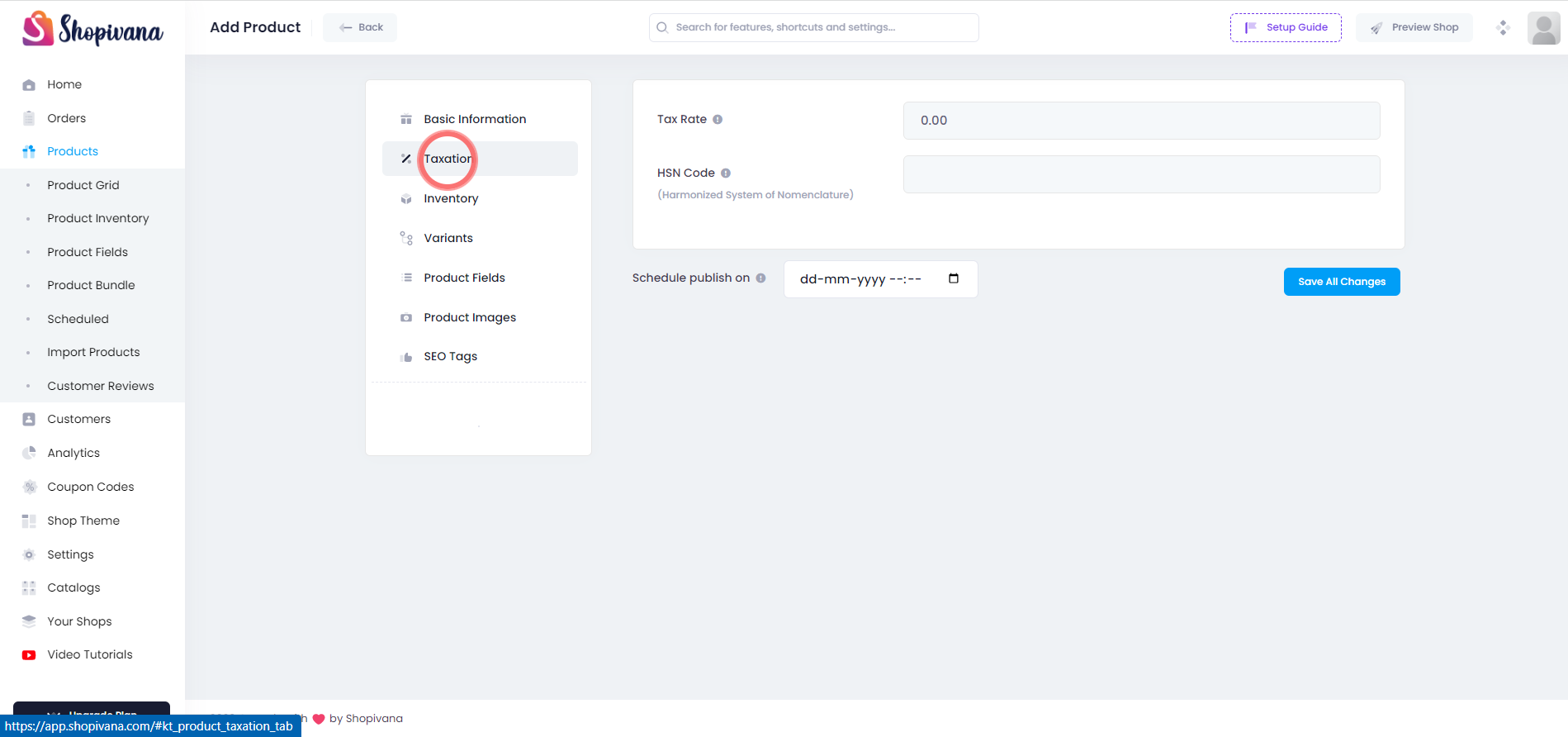 Step 4: Add 'Inventory' details; Available Quantity, minimum & maximum add to cart quantity, Add to cart quantity (order increase quantity) and SKU No.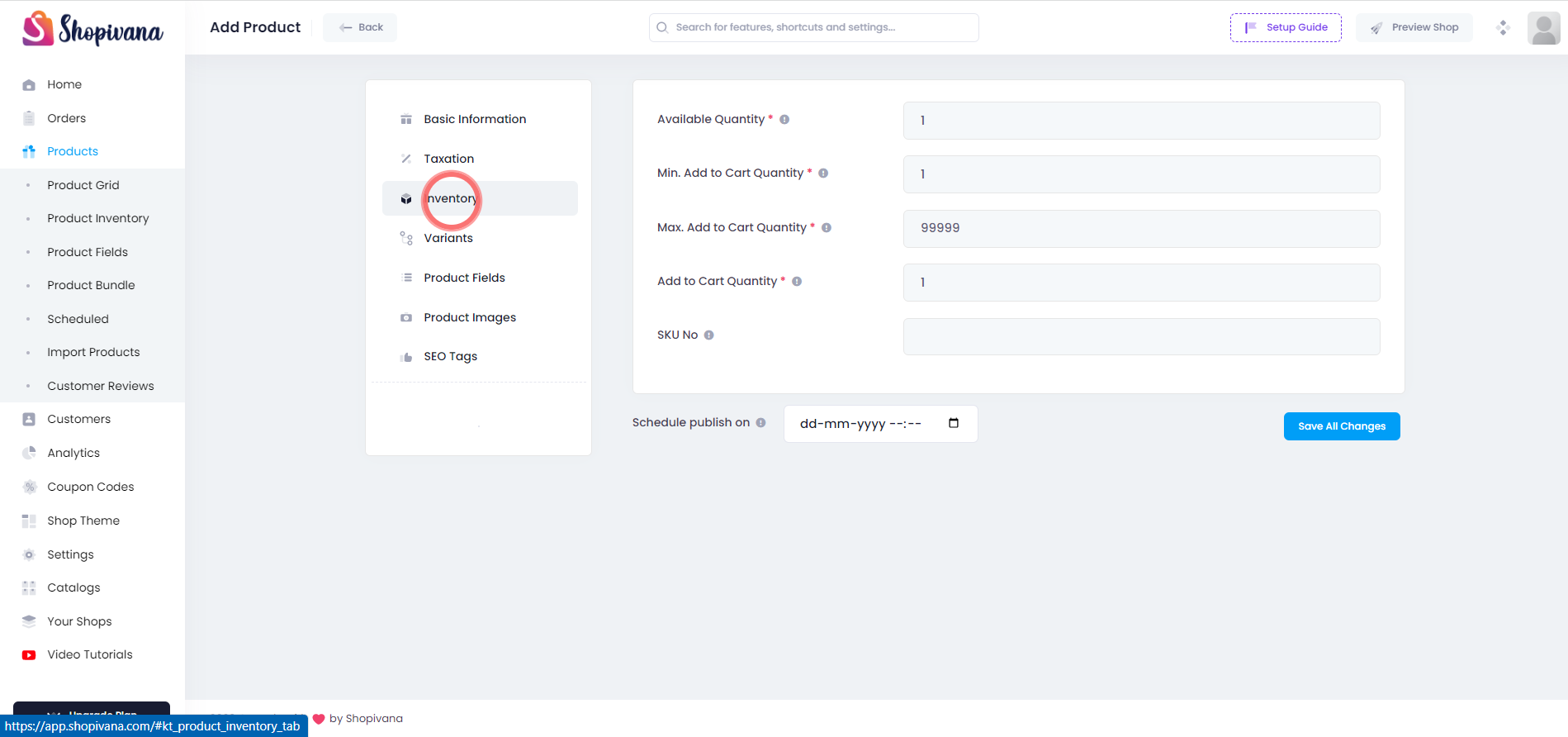 Step 5: [Optional] Add 'Variant'. This section helps you to add product variants to a product that has more than one option, such as size or color.
Add Main Product
Variant Title like Size, Color, Weight
Variant Value like S, M, XL or Pink, Green or 500g, 1Kg
Variant Rank: Set the position of the variant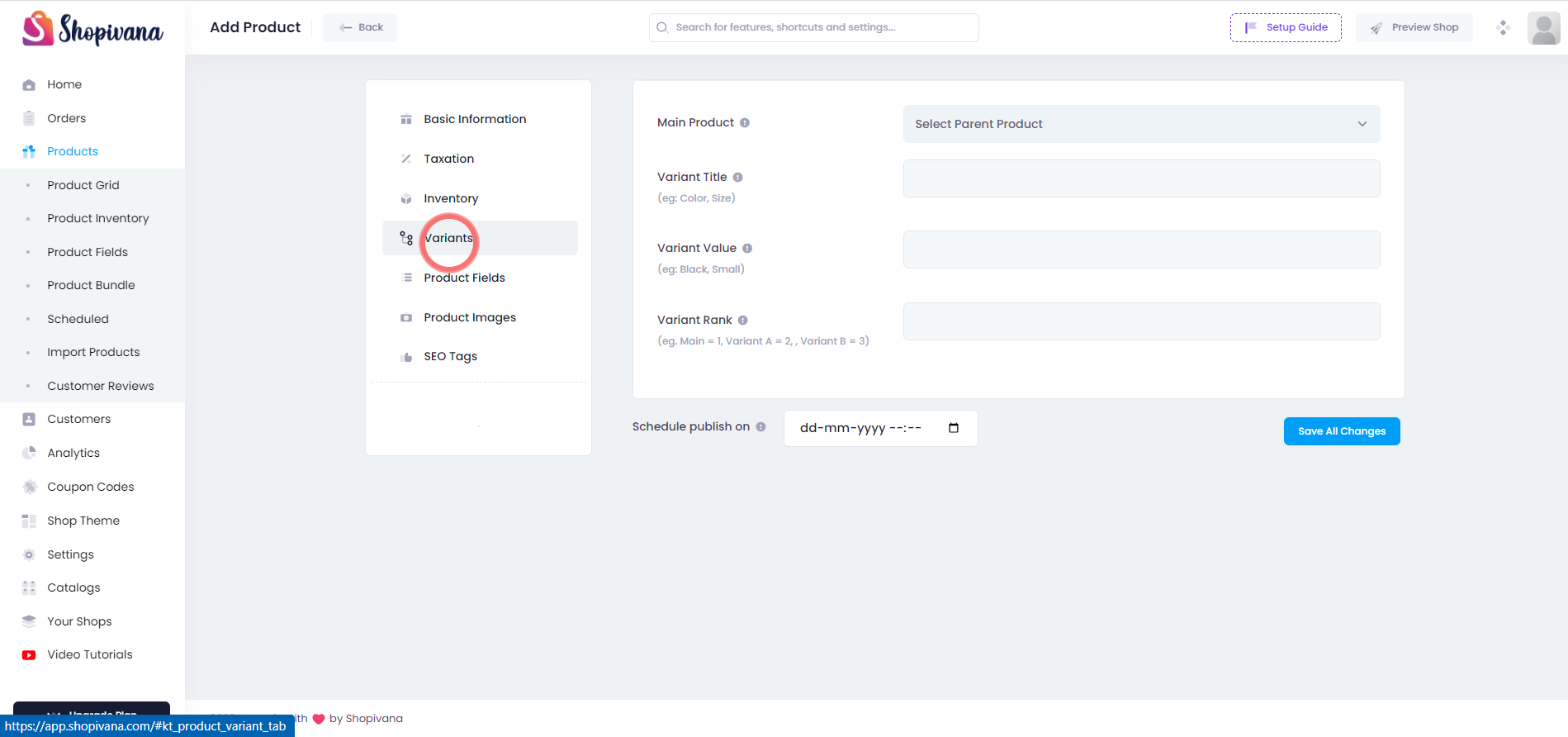 Step 6: [Optional] Click on 'Product Fields'. You can create custom product fields to add extra details relevant to your product.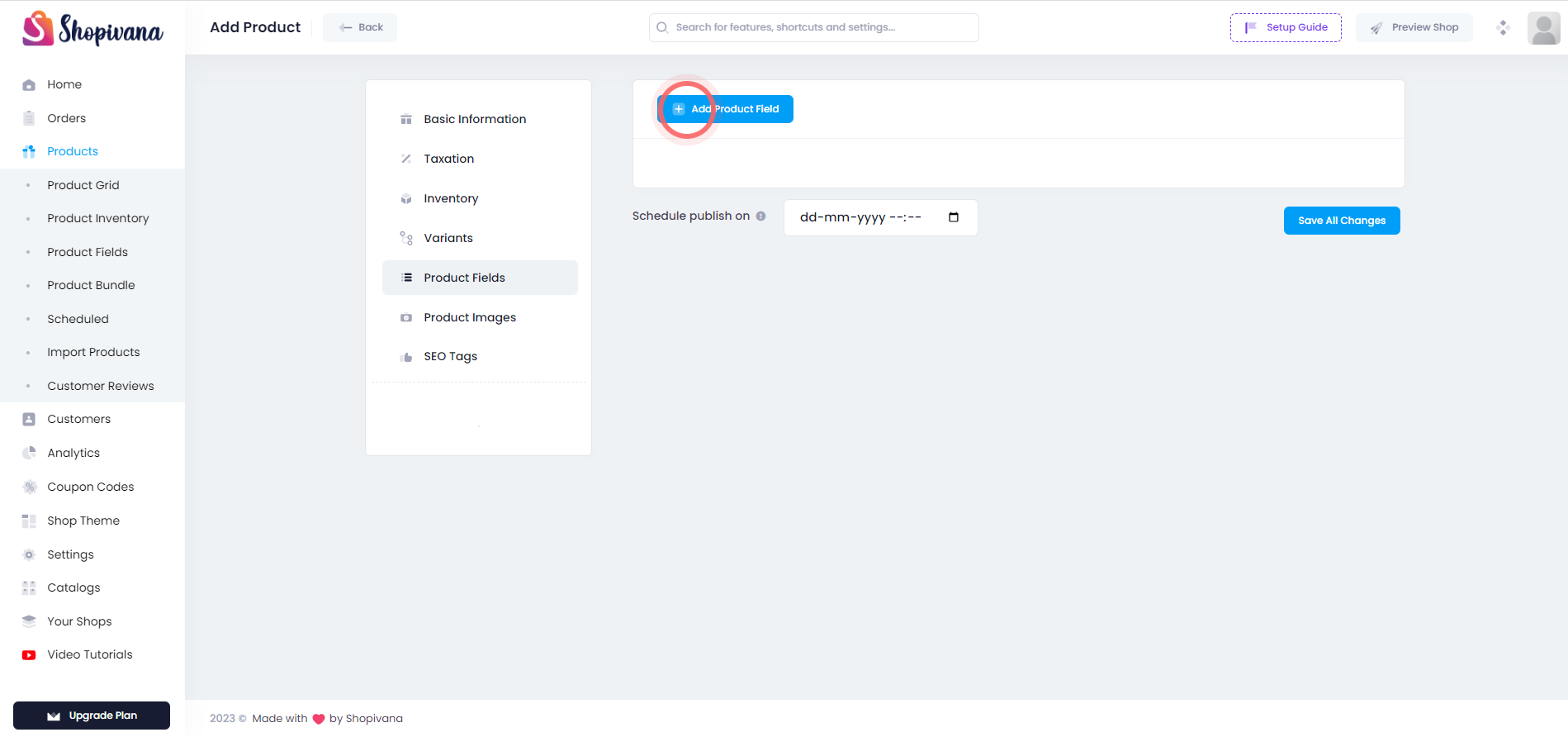 Step 7: Click on 'Product Images' to add images. Click on 'edit icon' to upload the main image and to add additional image, just drag and drop extra images of a product.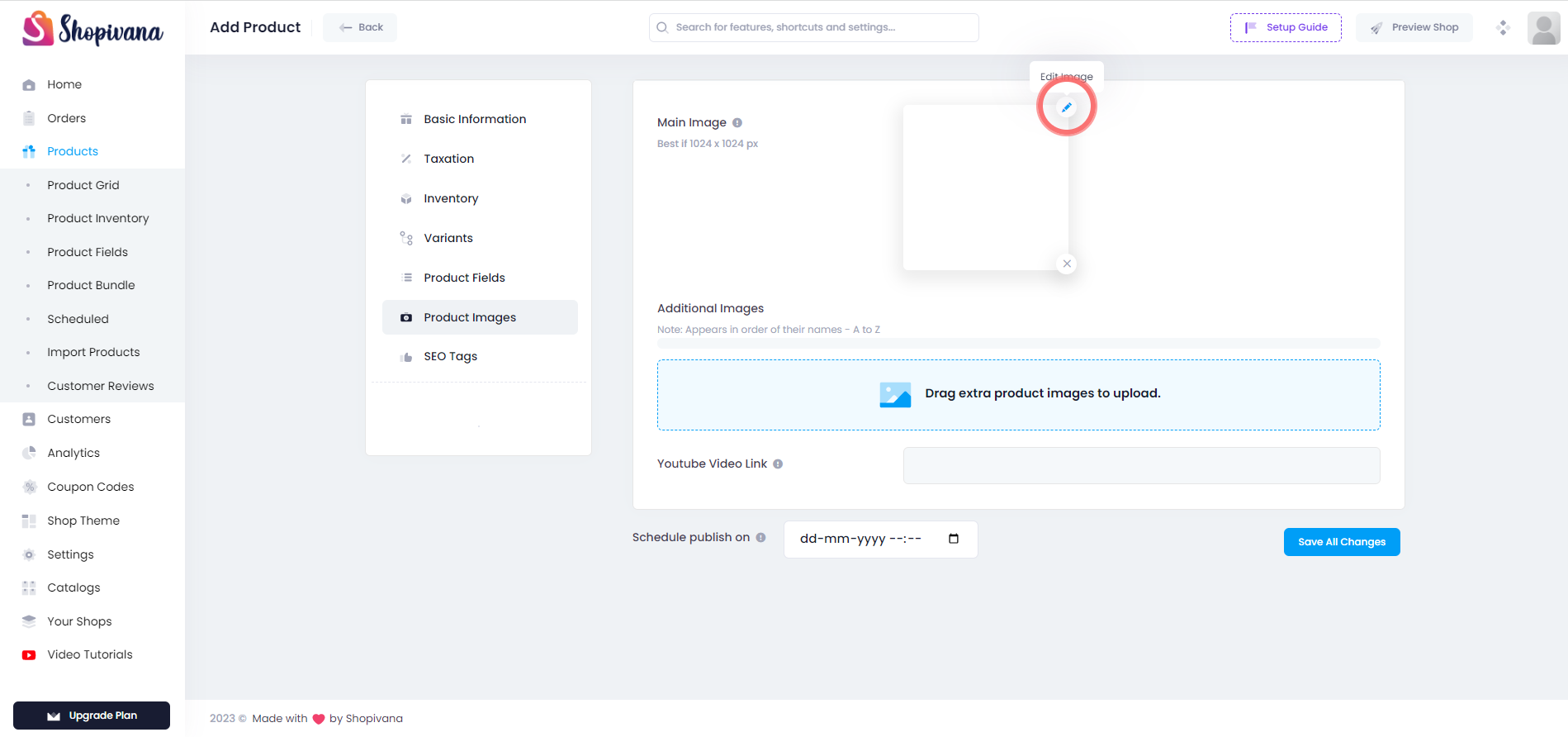 You can also add a YouTube Video embed link of your product. Example:
https://www.youtube.com/embed/K4TOrB7at0Y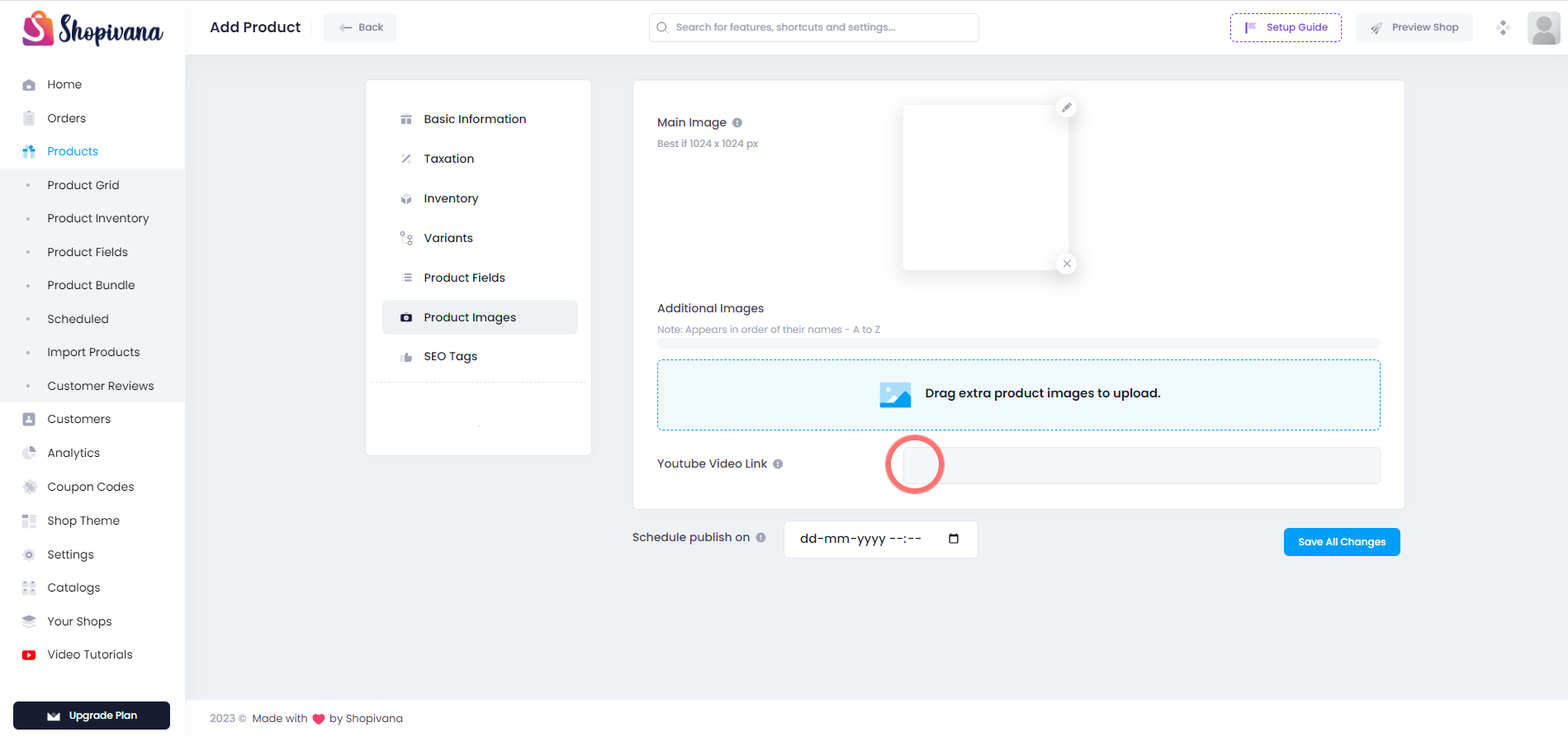 Step 8: [Optional] Add 'SEO Tags'. Enter Permalink, Page Title, Page Keywords,and Page Description to improve SEO performance of your website.