How to edit your website theme using
Shopivana Shop Theme setting?
After choosing a theme that defines your online store's basic look and feel, you can
customize the theme to suit your unique brand.
Under the Shop Theme Section, you can open the editor to customize your theme content
and settings from your Shopivana admin. The theme editor includes a "Theme Preview"
button, an "Add Section" button to add new theme components (banner, text, image
carousel, icons, logo, map, testimonials, etc), and options to add, remove, edit, duplicate,
and rearrange theme components.
If your theme doesn't include settings for the changes you want to make, and you're
comfortable with HTML and CSS, then you can also edit your theme code with the custom
code feature.
You can add pre-defined theme components on your website following the below steps:
Step 1: Go to 'Shop Theme' and select the page you want the component to be edited or
added.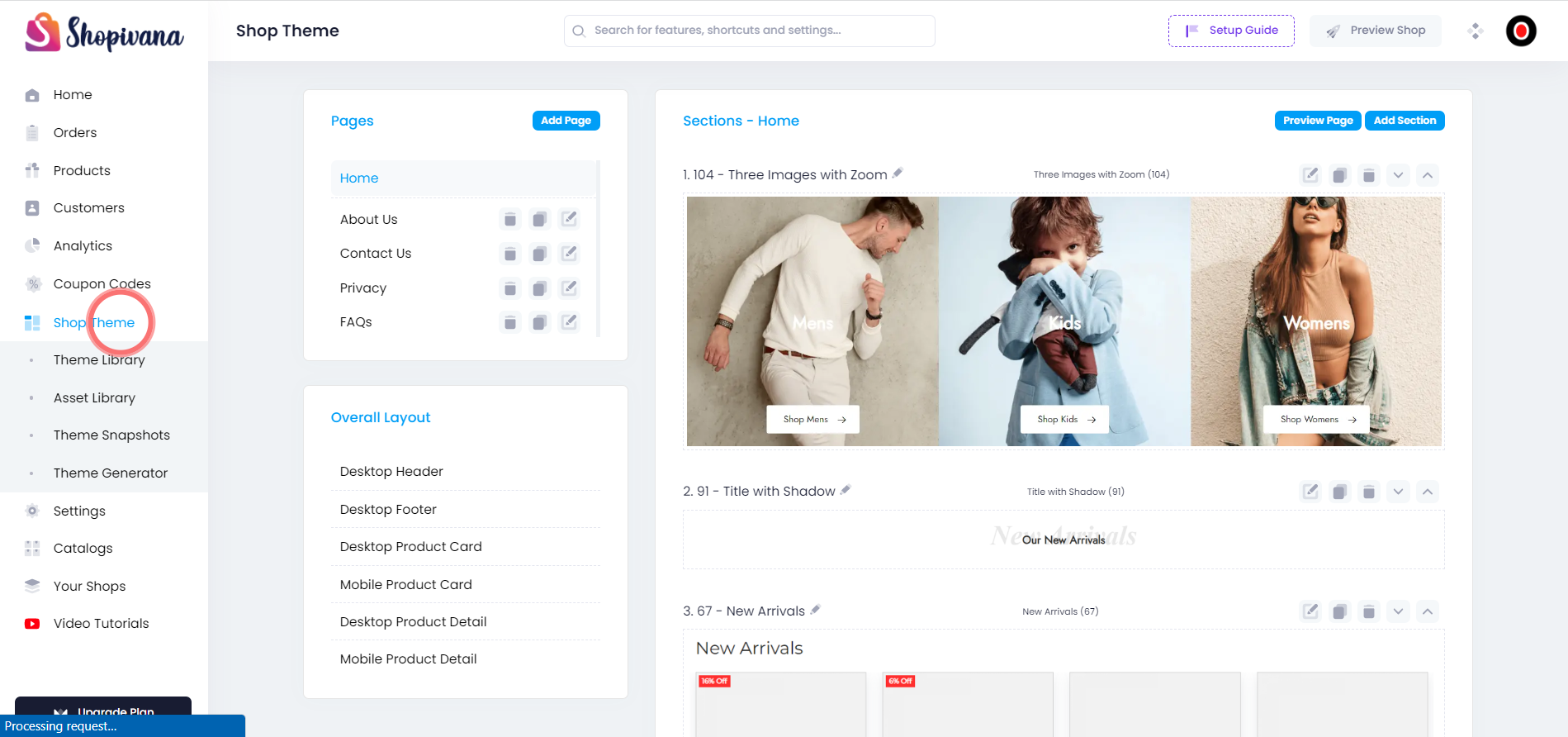 Step 2: To Add a new component, click on 'Add Section' at the top-right corner.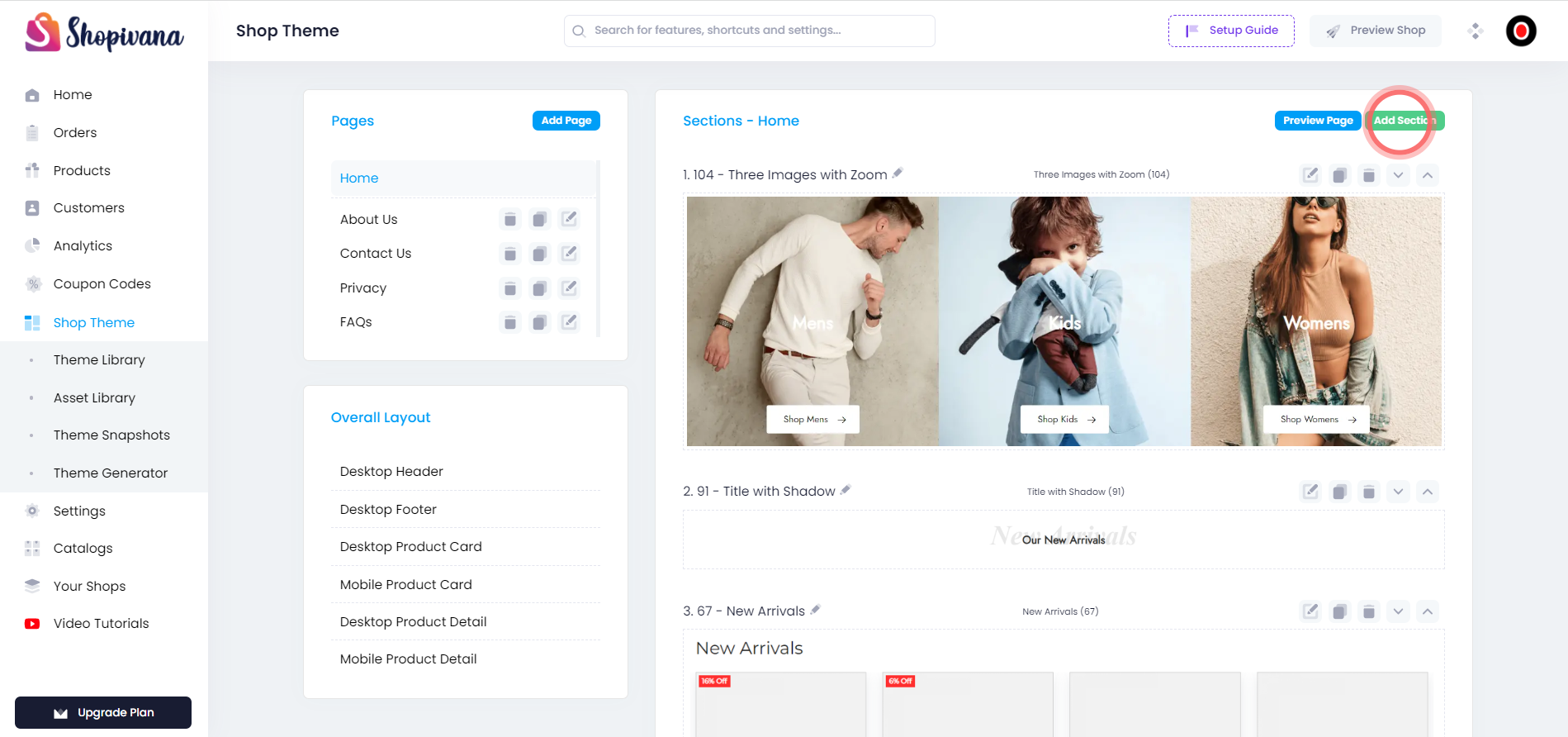 Step 3: There are multiple pre-defined templates to choose from for your personal touch to your
website theme. For example if you want to add a banner, you can choose any banner type from
the collection.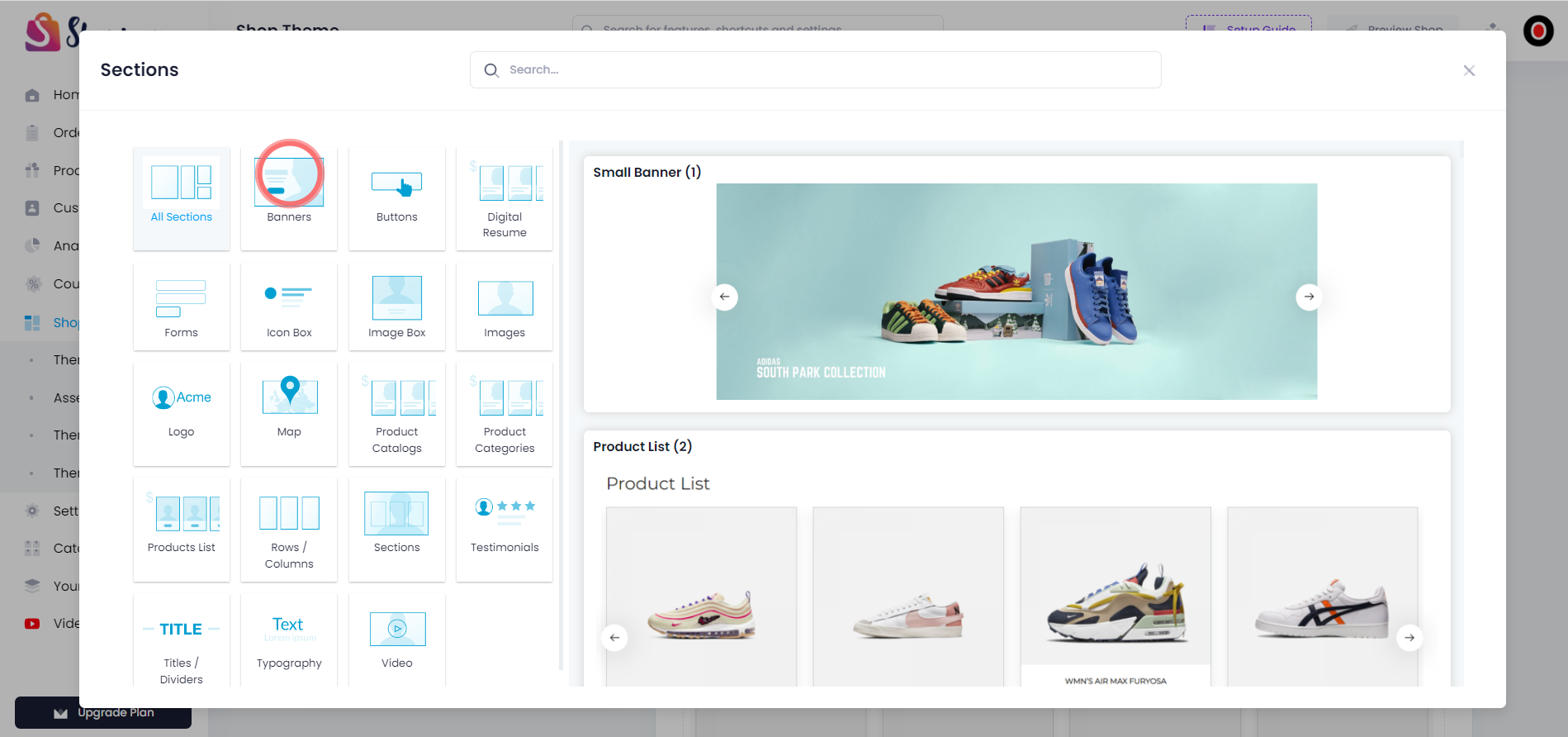 Step 4: Click on the component you want, add the details required for the component and Click
on 'Save' button.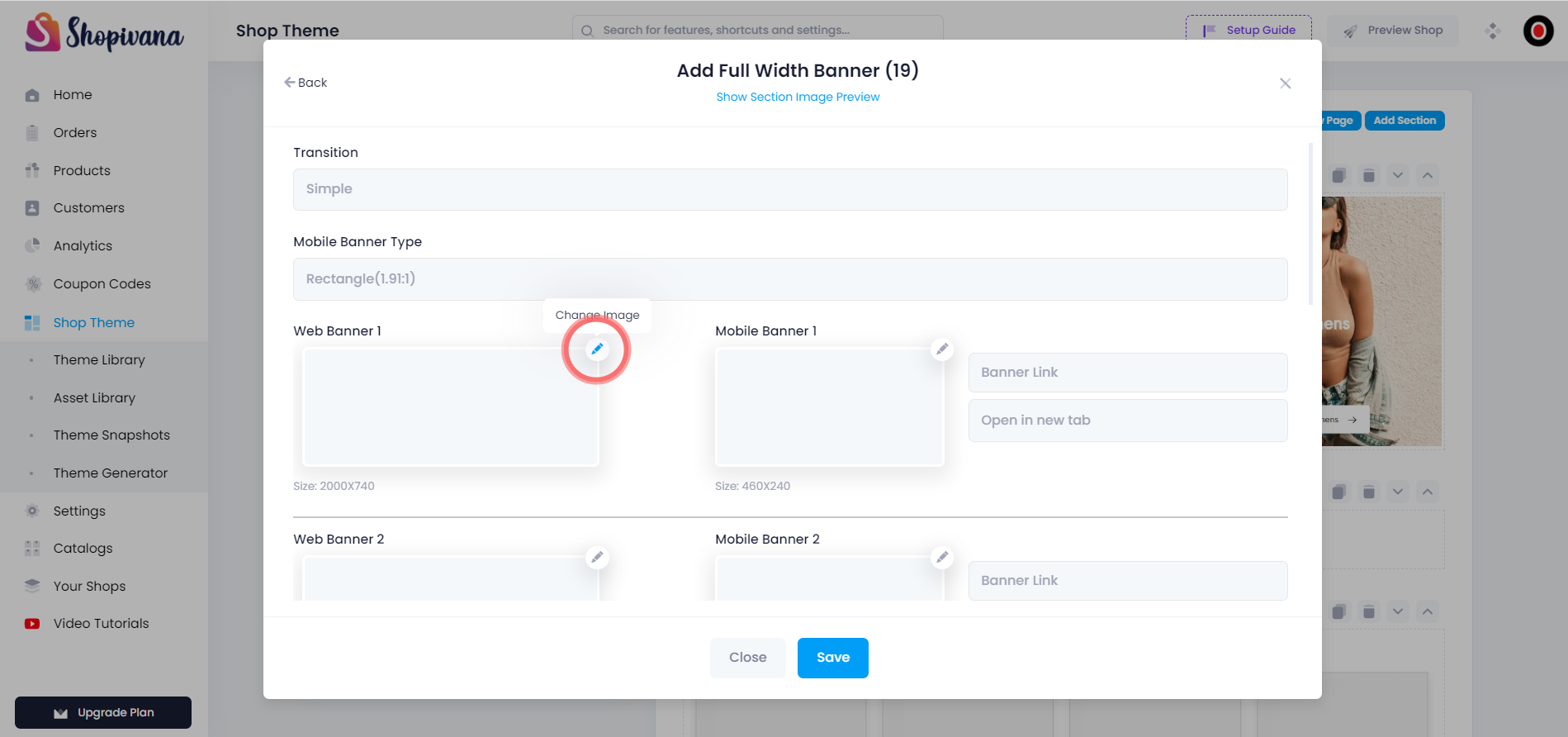 If you want to change Overall Layout for your website which includes Header, Footer, Product
Card and Product Detail, you can easily go to each section and choose according to your brand
aesthetics.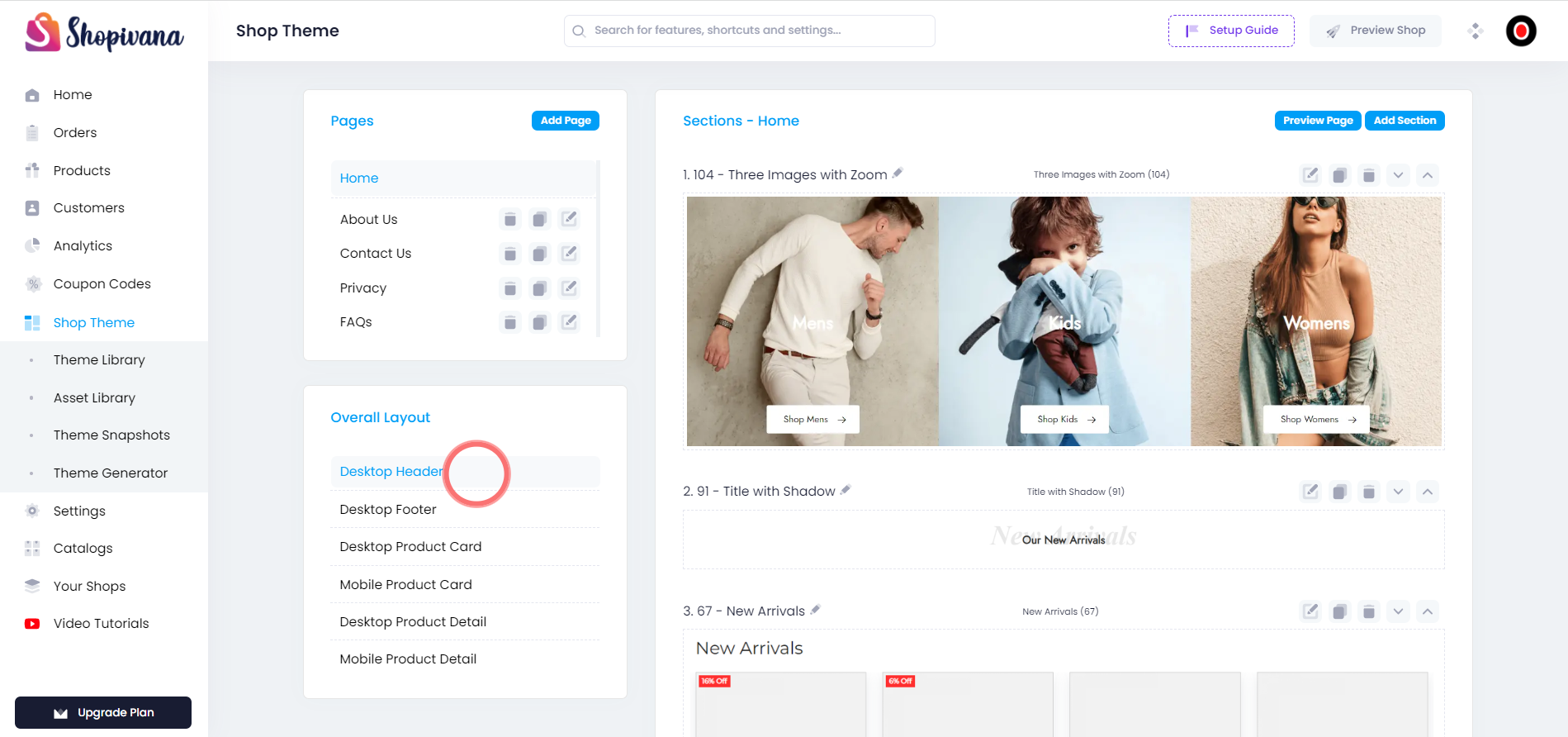 All you just have to do is Click on the 'Toggle button' to enable that header, footer or
product card style and in real-time it will be implemented. Just preview the changes to
check the look and feel of your website.