How to Upload Products in Bulk?
Adding details of multiple products can be time-consuming in case you have hundreds of them. That's why bulk import products are the greatest feature to the rescue. Now you can add information about multiple products, set prices, describe products, HSN, SKU, barcode, origin and upload all in one go.
To bulk import products, go to 'Products', click on 'Import Products' and you get a 3 step process to start with: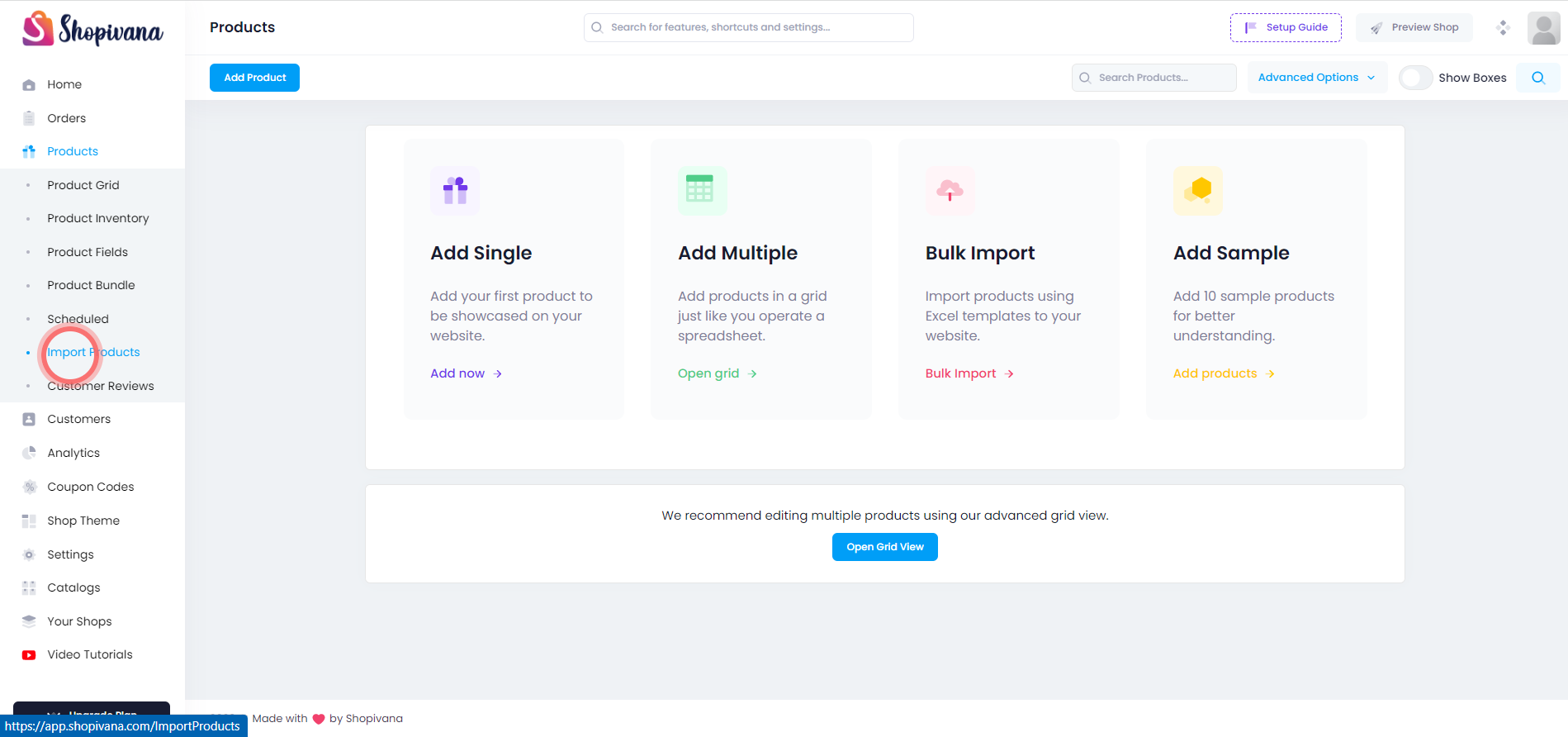 Step 1: Download the Excel sheet below to fill in your product information.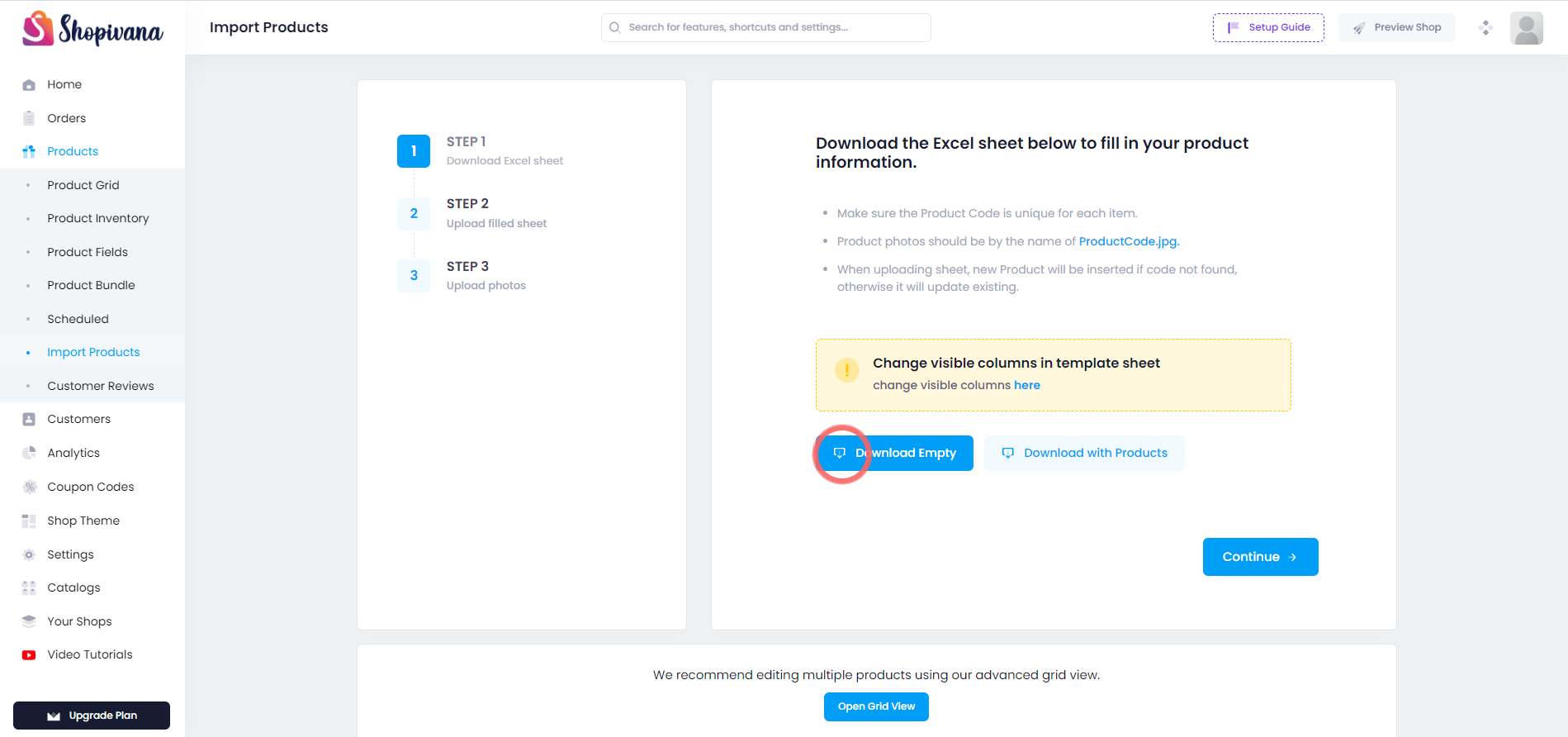 If you are uploading the products for the first time, Click on 'Download Empty' to get an empty template sheet (excel) with predefined columns to fill.
If you have already uploaded some products (single or via product grid), Click on 'Download with Products' to get a pre-filled template sheet with your shop products.
Once you have added all the products in the excel sheet, Click on 'Continue' for the next step.
To add your products please follow the below guidelines:
Make sure the Product Code (SKU Code) is unique for each item.
Product photos should be by the name of ProductCode.jpg.
When uploading a sheet, a new Product will be inserted if code is not found, otherwise it will update existing.
Step 2: Upload the updated excel sheet to your shop.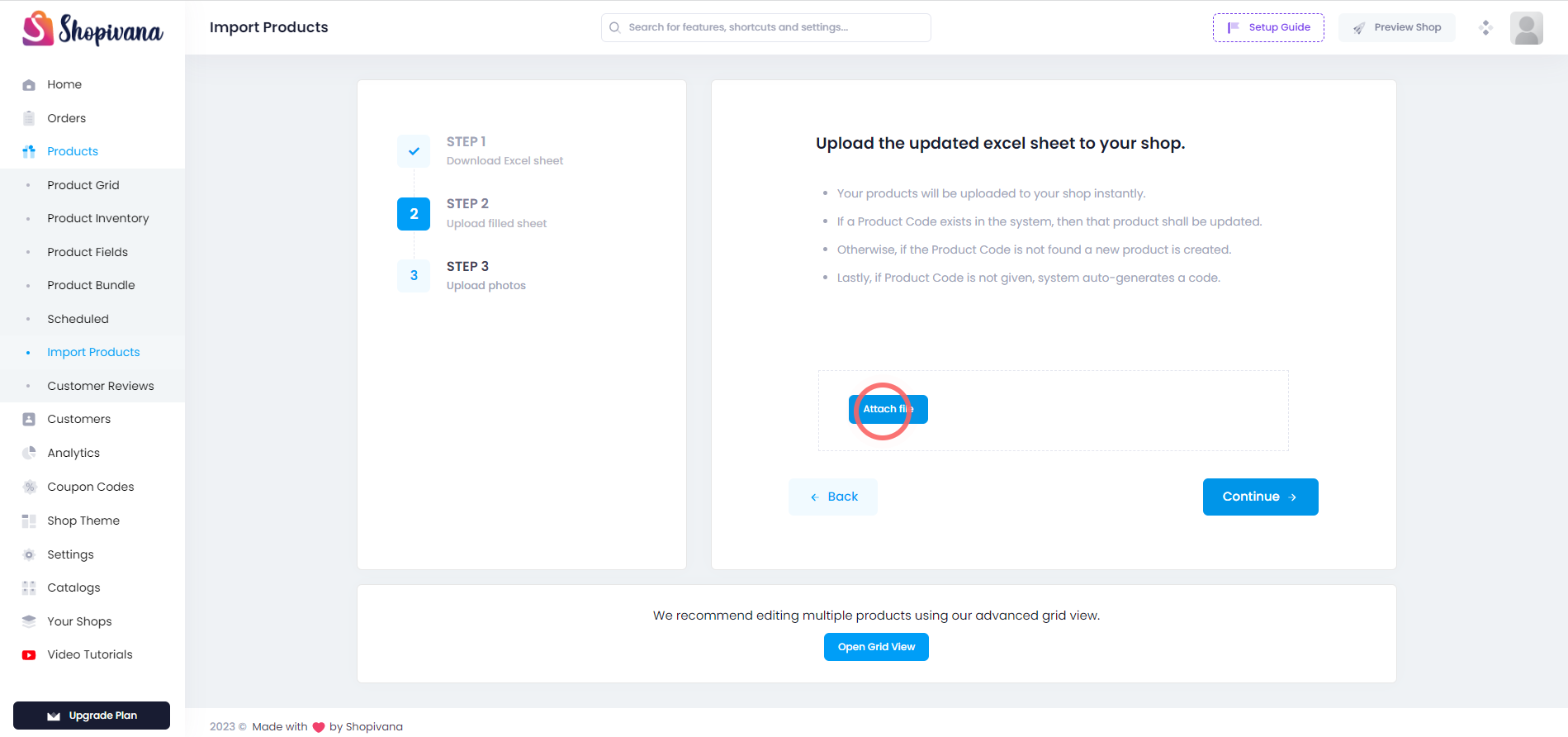 Click on 'Attach File'.
Select the file to be uploaded.
Click on 'Upload Now' to finally upload the products for your eCommerce website.

Click on 'Continue' for the last step.
Step 3: Upload your product photos here.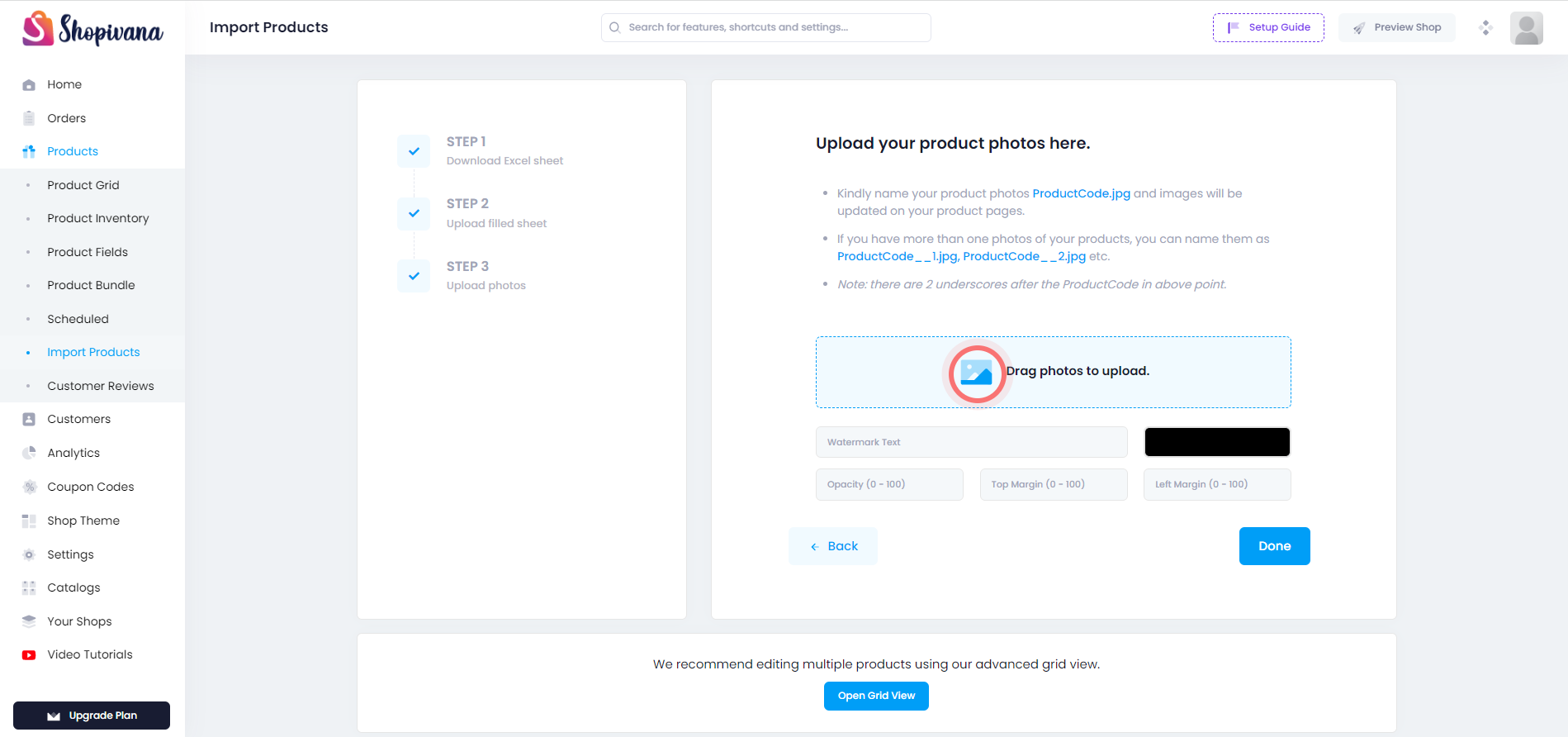 Before you upload the product images, kindly name your product photos as "ProductCode.jpg". If you have more than one photo of your products, you can name them as ProductCode__1.jpg, ProductCode__2.jpg etc.
Please Note: There are 2 underscores after the ProductCode in above point.
Now to upload the product images, either drag or select the photos from your device and images will be updated on your product pages.
You can also add colored watermark, control opacity of the watermark & add margins to your products.
Click on 'Done' & your products have been uploaded.